Stronger 25: Free 2-Week Full Body Strength Training Plan
This is Stronger 25 — more strength, power, resistance, control and core training. Finish this free, 2-week full body strength training plan stronger than you started!
Bringing the fire and intensity every single day. It's 25 minutes a day — 20 minutes of strength training and five minutes of core training; five days a week.
I suggest completing Stronger 25 x 2-3 times before moving onto SplitStrong 35.
A Full Body Workout Plan With:
NEW Workout Videos Daily
5 Workouts Per Week (2 Rest Days)
25 Minutes A Day
Equipment: Dumbbells + Resistance Band + Glider/Towel + Bench/Chair
You in? Watch the video trailer above for the Stronger 25 program preview, then download the workout calendar with clickable links to your daily workout videos.
---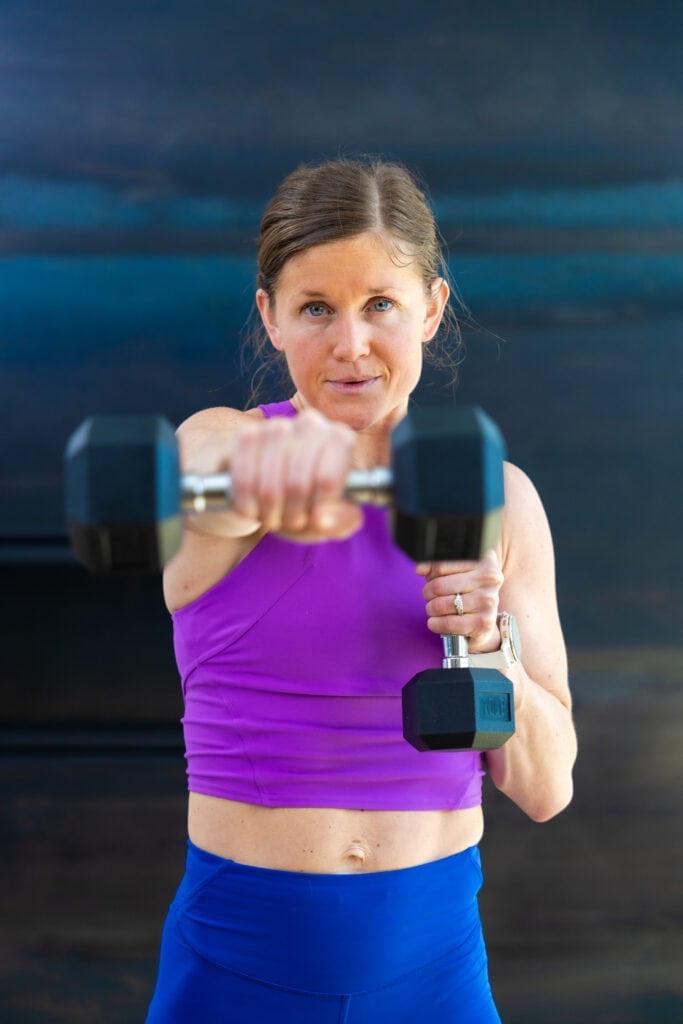 LET'S GET STARTED
Download Your FREE Workout Plan Here
Download the free, 2-week full body strength training program PDF calendar.
Download Plan
More Of Our Workout Plans